Founded in 2001, One Real Estate Investment ("OREI") is a privately owned, Miami-based real estate investment and asset management company. OREI is a disciplined investor, manager, and operator focused on acquiring multifamily assets in the Southeast United States and Texas.
Our Values
Integrity
Transparency
Collaboration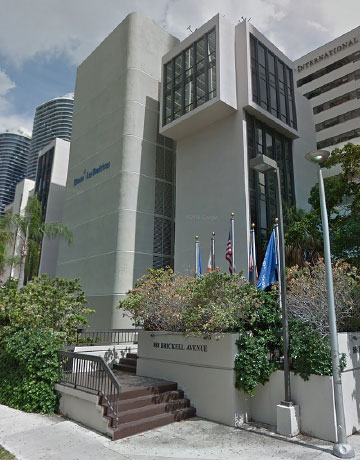 About Us
The firm's expertise is in executing and managing a strategic asset repositioning, amenity upgrade, and operational optimization programs to maximize value for its tenants, investors, and communities in which it invests. The firm's deals are capitalized by proprietary funds and programmatic relationships with institutional, family office, and ultra high-net-worth capital partners.
Since its inception in 2001 by its founder, Jeronimo Hirschfeld, One Real Estate Investment (OREI) has increasingly delivered profitable results. The Company has become known for the strength of its acquisition team with its unique national access to off-market portfolios and its excellent track record of identifying value-added opportunities. OREI has over 6,000 units under management nationally and has acquired and sold over 8,000 value-add multifamily units since its inception.
One Real Estate Investment currently owns and manages a well-diversified portfolio of multifamily real estate valued in excess of $800 Million, composed of more than 6,000 multifamily apartment units. It has acquired and repositioned over 10,000 class B and C multifamily apartment units in primarily 18-hour high growth cities across the United States.
Acquisitions
Acquisitions
Ability to secure transactions at competitive pricing, catapulted by aggressive terms backed by our own proprietary capital.
Debt
Debt
OREI has quality debt relationships to assure competitive and compelling financing terms to minimize risk and optimize returns.
Property Management
Property Management
OREI partners with national property management firms that have an exceptionally strong local and regional presence and experience in each of our target markets, further assuring timely and successful value-add implementation and streamlined ongoing operations.
Asset Management
Asset Management
Ongoing asset management with a team dedicated to each asset. Our asset managers maintain consistent communication with property managers via weekly update calls, close professional relationships, and frequent site visits to ensure the onsite management team is engaged and meeting budgets, deadlines and objectives of the investment.
Investor Relations
Investor Relations
OREI's communicative team has a foundation built on ethics and transparency. We utilize institutional best practice reporting methods augmented by software such as Investment Management Services (IMS) to allow for convenient, online investor access for up to date tracking of portfolio performance and distributions.
Dispositions
DISPOSITIONS
Our collaborative disposition analysis involves assessing timing of investment exits, recapitalization and refinancing potential. Strategic industry partners and broker relationships to continually assess and time the sales process to achieve maximum investor value.
Capital Reinvestment
Capital Reinvestment
Consistent deal flow provides OREI's investors the opportunity to recycle capital tax efficiently via 1031 exchanges. Nearly all of OREI's capital partners have reinvested with the firm, deferring taxes and growing their equity investment